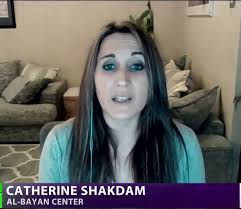 Catherine Shakdam is Co-Founder of Veritas Consulting and Head of the Yemen Unit at the Next Century Foundation.  She was formerly Director of Programs at the Shafaqna Institute for Middle Eastern Studies. She is much in demand as an analyst of the Middle East and I am honored to have her join me on Wider View.
We talk this time about the repercussions of the US assassination of Iranian General Qassem Soleimani throughout the region.
You can find Catherine's work at https://www.catherine-shakdam.com/ and at Citizen Truth, New Eastern Outlook, and on the blog of the Next Century Foundation.  You can follow her on Twitter @shakdamc.