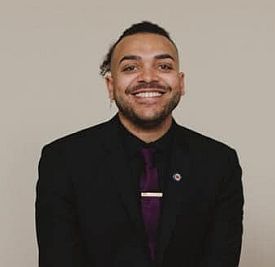 My guest this week is Gregory McKelvey. Greg is an activist and public speaker, the founder of Portland Resistance, and Vice-Chair of the Black Caucus of the Democratic Party of Oregon. He has been participating in and witnessing the demonstrations in Portland, Oregon.
Greg recently wrote an article entitled America, Here's the Truth About Portland's Protests that the Mainstream is Hiding.  He is also campaign manager for Sarah Iannarone, a candidate for Mayor of Portland.
We discuss the George Floyd protests as well as the upcoming election and the need for systemic change.